Love God. Love Others. Serve Together.
Whoever you are, wherever you're from, you are welcome here.
Our HPyouth Student Ministry exists to help students Love God, Love Others and Serve Together. Through uncompromised teaching, intentional personal interaction, and life to life discipleship we seek to tear down the devastating misunderstandings of who Jesus is and what He asks of His followers.
Text Updates: Get our text updates by sending @5708parent to 81010. There are also codes for Students too. @5708hs for HS Students and @5708ms for MS Students. You should then start getting messages!
Have questions? Email
info@hptulsa.com
.
Upcoming events (6th-12th grade)
Wednesday Nights
No matter what you do, we need oxygen to live. Our students are learning that community, Bible study, serving, and prayer are like oxygen to our spiritual life. We're currently using the Core52 resource for our daily times with God. Then we dive deeper and discuss on Wednesday nights. (See here for more info on Core52).
O2 is on Wednesdays from 6:30-8:00 PM. We meet in the Student Union Building (east of the main parking lot). Bring your friends!
Special Events (more detailed info coming soon)
Wednesday 6/23, 7:00pm HS Bowling Night @Sheridan Lanes $13.59 unlimited bowling and shoes
Sunday 6/27, 9:00am Youth Group Breakfast @Panera 41st and Hudson. Bring money for your food
Wednesday 7/7, 7:15-8:30 All Church Worship Night Josh's Sno Shack afterwards for whoever can join.(location TBD) Bring money for snow cones
Wednesday 7/14, 6:30-9:00 Study at 6:30 Just Dance Party 7:30-9:00@SUB
Sunday 7/25, after church, End of Summer Swim Party @Miller's House (9004 East 76th Street) Pizza provided (Modest is hottest, boys no speedos)
move conference (high school)
High School students
, don't miss this week. It will change your life!
Register fast
. Space is limited.
When: July 19-23, 2021.
We will meet at the church at noon on the 19th. (Students need to eat lunch before they come). We will return the evening of the 23rd by 8:00pm.
Where:
We will be staying on the campus of John Brown University in Siloam Springs, Arkansas.
Who:
This is a High School event. Invite ALL your HS friends to come! This also includes those students who are moving up to 9th grade in the 2021/2022 school year as well as those who have just graduated.
Cost:
$299 (This is a deeply discounted price. There will be a fundraiser and if we do really well, we can offset the lower even more!) Download the scholarship application here.
jr high camp (6th-8th grade)
We love Sunset Bible Camp in Mannford, Oklahoma. We've had a relationship with them for decades. They provide a safe, caring environment for students to grow in their relationship with God and one another. We send approved adult sponsors to lead our students well.

We've heard that camp is filling up quickly!
Who: Students entering 6th-8th grade
When: June 20 - June 25; We will meet at the church on the 20th at 1:30 to pack-up and leave and be back at the church by noon on the 25th.
Cost: Early Bird-$195 (after May 24th- $225)
Partial scholarships are available if needed.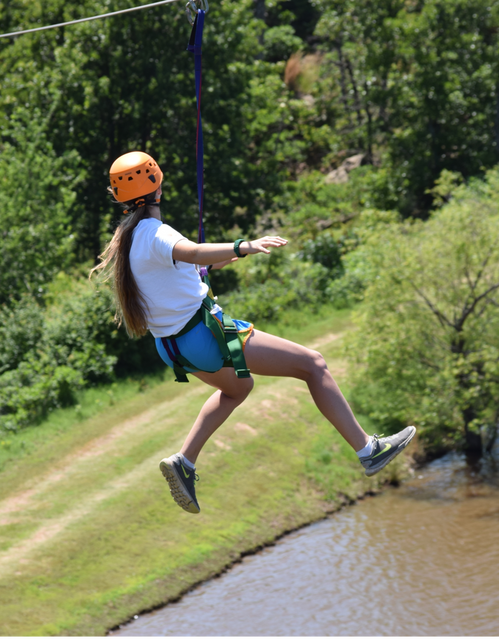 Every Sunday morning, our students join our adults for an awesome worship service that fuels our spiritual walk. Engaging sermons and interactive student sermon pages help take what we hear on Sundays and put it into practice Monday through Saturday! Worship is available at our building or online each Sunday at 10:30AM.
sign up for notifications
Text Updates: Get our text updates by sending @5708parent to 81010. There are also codes for Students too. @5708hs for HS Students and @5708ms for MS Students. You should then start getting messages!

MOVE is an unbelievable week long experience for our High School students every summer.
BELIEVE is a high energy, high intensity, weekend conference for Middle School students.
Sunset Bible Camp is a week camp for our High School and Middle School students every June.
Mission Arlington is a Christian organization dedicated to meeting the physical & spiritual needs of people in the DFW area in the name of Christ. We are honored to partner with them when we've take our Middle School students down to Arlington.
By The Hand Club for Kids - We've take a team to Chicago over a dozen times in the spring to partner with this incredible organization.
We'd love to hear from you. Fill out the form below to get started.